Delica Light Bar Brackets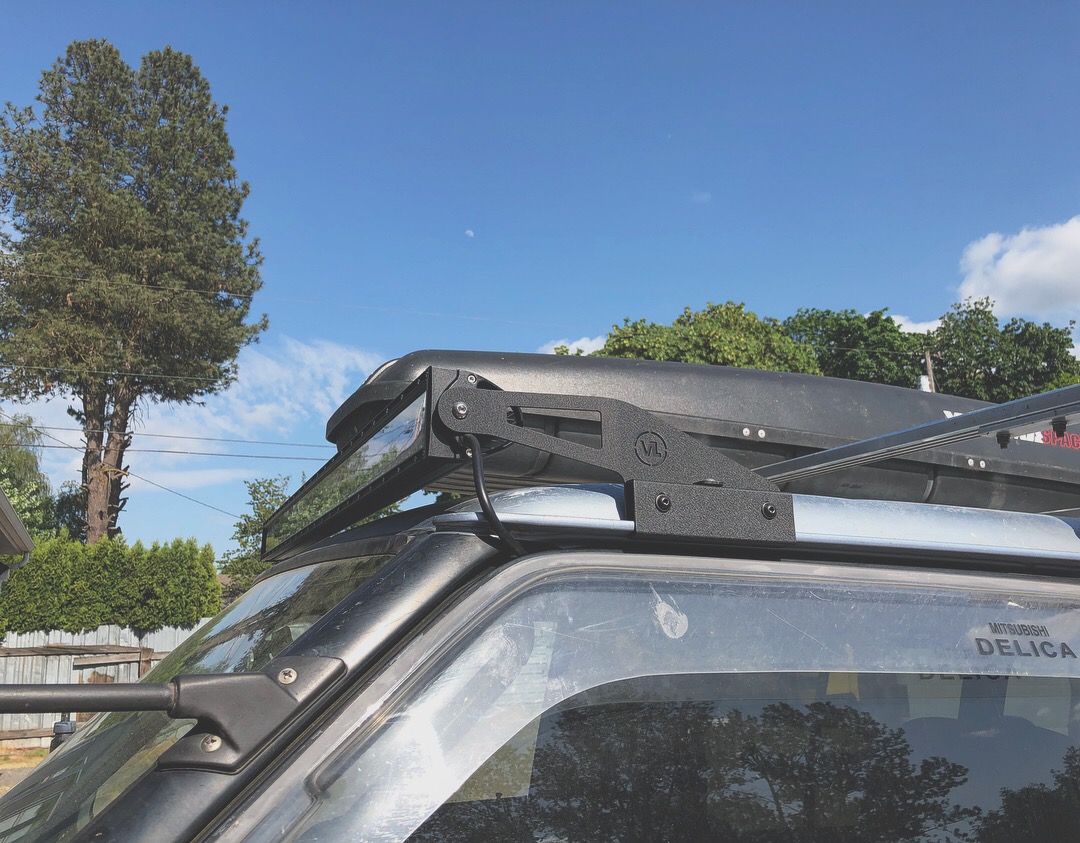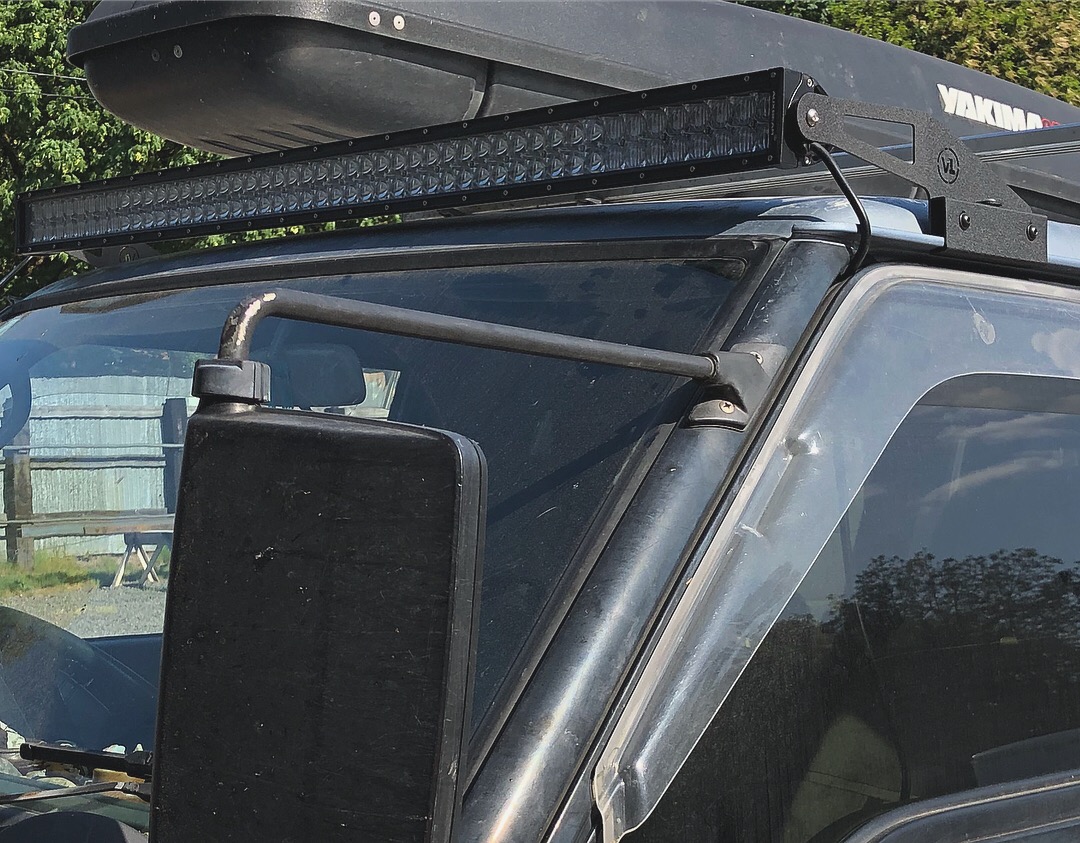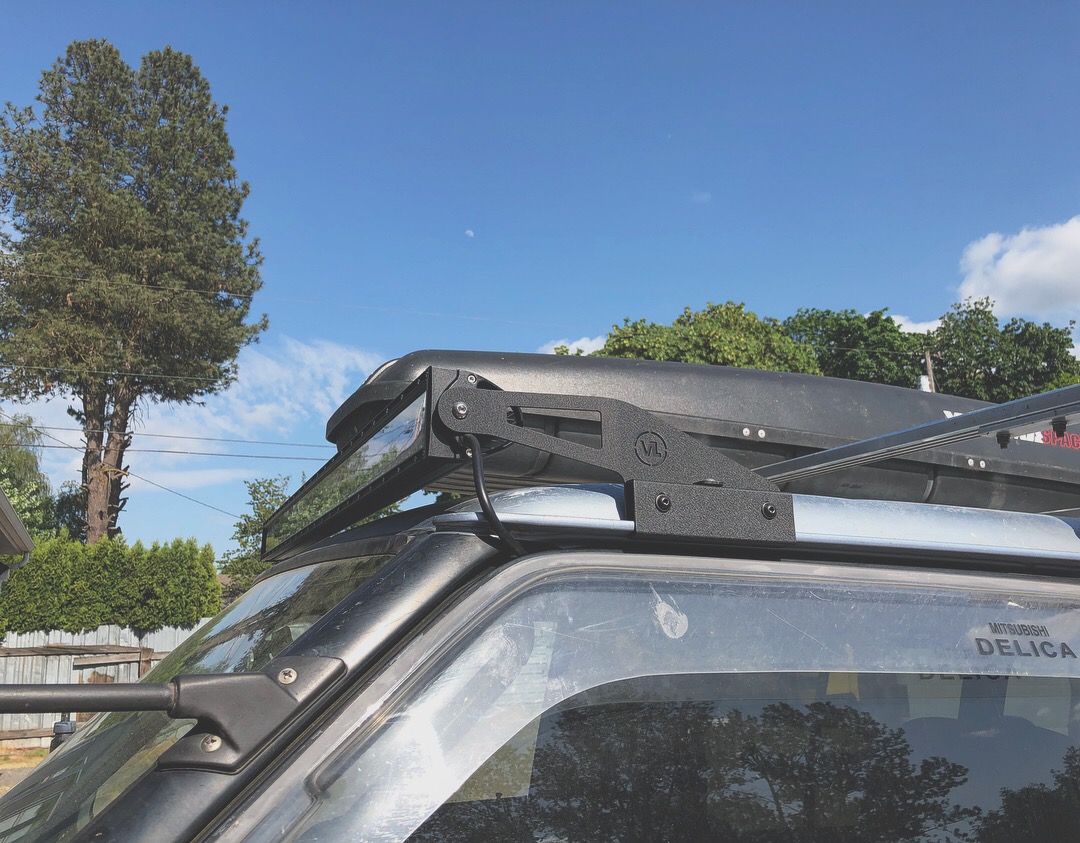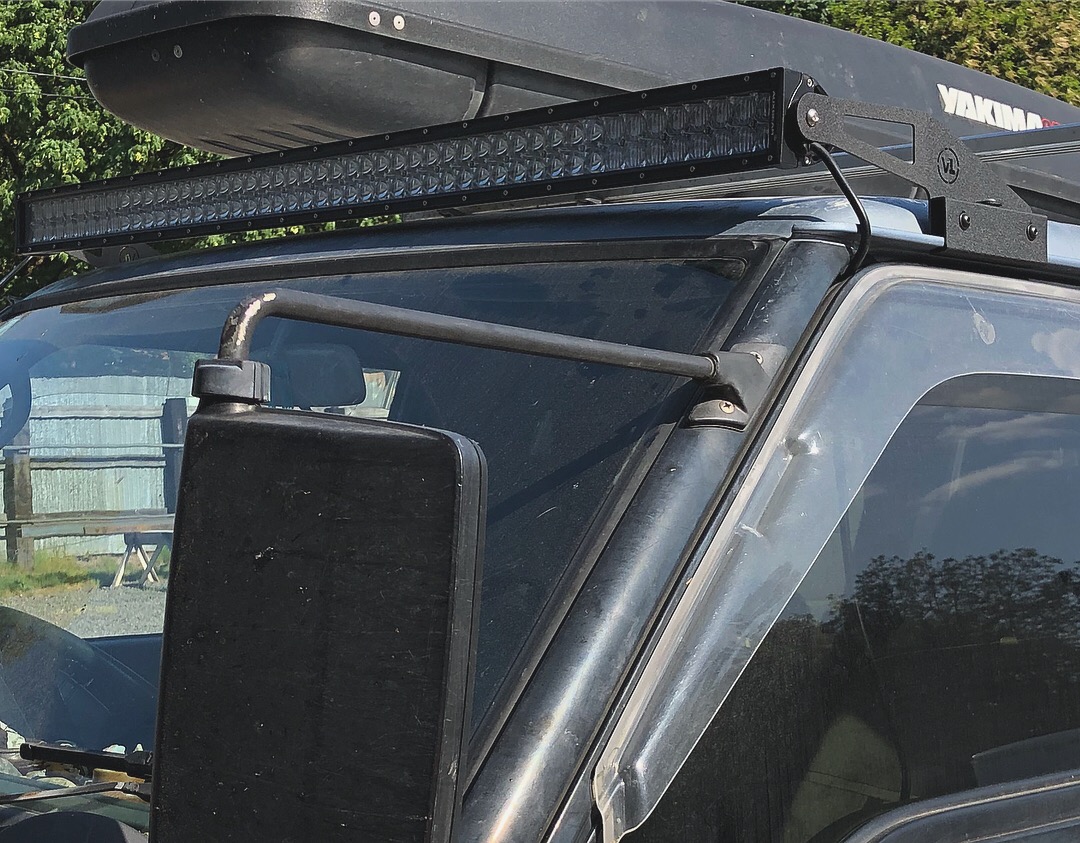 Delica Light Bar Brackets
Born in the Pacific Northwest, these CNC laser-cut, formed and TIG welded for precision fit, and finished in a black wrinkle powder coat. 100% designed and built in the USA. Fully adjustable and absolutely no drilling into any part of your beloved van is needed!
Offered for a 50" straight light bar. Supplied with stainless steel tamper-proof hardware and tool for mounting to your vehicles rain gutters. We are currently building more sets and will be available in 2 weeks.
Fully compatible with AUXBEAM Light Bars. A very effective and economical set-up for blazing through the forests of the PNW.
Clickable links below for LED light bar purchase
Please note: LED light bar not included.
Please note: We use readily available Cowles Custom Black Edge Trim from any autoparts store on the lower rear fins of the lightbar to cure wind noise if applicable.
Please see Store Info for more information.
Our light bar brackets are compatible with the following LED light bars:
Auxbeam 50" Inch Straight Light Bar